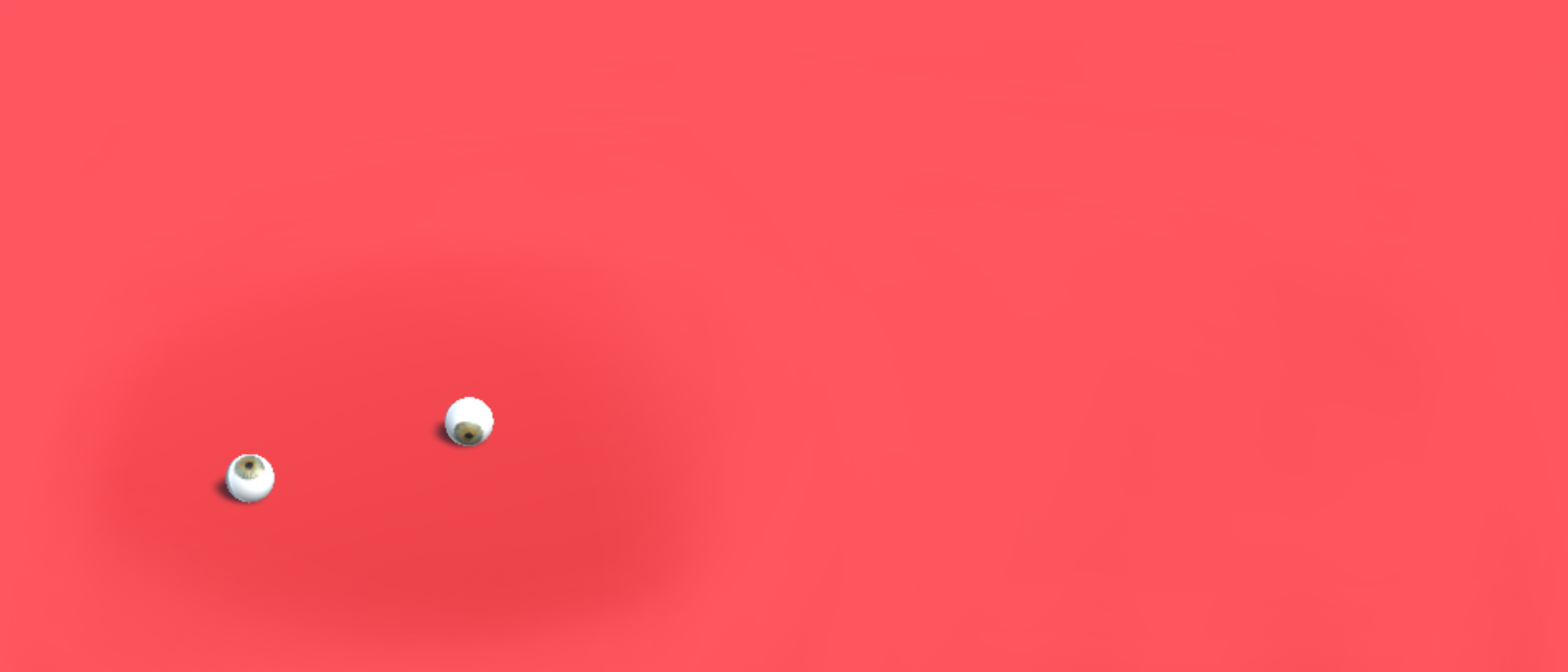 blickkontakt<o><o>eye-contact
LUDOVICO TECHNIQUE IS OPENING EYES

You control a pair of eyes, which are rolling around the infinite virtual space. Together with your analog eyes, they are createing an abstract choreography. Your body in front of the SCREEN gets sensible. Eye sees eye rolls to eye blinks to eye tears. The setting with few stimuli bores you to death or encourages you to think about / play with stimuli systems and the regime of gaze in film and computer game. Do you hear the growling of Pawlows dog?

CONTROLS
Control left eye with the keys w, a, s, d.
Control right eye with the arrow keys.
Smartphones are not supported (yet?).


LUDOVICO TECHNIK ÖFFNET AUGEN

Losgelöst vom restlichen Körper steuerst du ein Paar menschlicher Augen durch den unendlichen virtuellen Raum. Gemeinsam mit deinen analogen Augen entsteht eine abstrakte Choreographie. Dein eigener Körper vor dem SCREEN wird spürbar. Auge sieht Auge rollt zu Auge zwinkert Auge zu Auge tränt. Das reizarme Setting langweilt dich oder regt dich zum Nachdenken (Spielen) über Reizsysteme und Blickregime in Film und Computerspiel an. Hörst du den pawlowschen Hund knurren?

STEUERUNG
Linkes Auge mit den Tasten w, a, s, d steuern.

Rechtes Auge mit den Pfeiltasten steuern.
Smartphones werden (noch?) nicht unterstützt.